Copper Canyon Explorer
The Most Complete Travel and Tour Guide to Copper Canyon Mexico
The Copper Canyon, nestled in the Sierra Madre range, is actually several large canyons boasting a grandeur four times larger then the Grand Canyon, in Arizona, although different in
nature; narrower, deeper and more verdant. Homeland to the reclusive Tarahumara Indians, the Sierra Madre is rich in history and legend, haunted by the restless shadows of fallen warriors, martyred Jesuits and Pancho Villa's army. The Copper Canyon qualifies unquestionably for national park and world heritage status. This world famous Canyon system is one of Mexico's natural, cultural and historic wonders. The canyon and ridges, covers over 25,000 miles of rugged territory.

Rivers born in the high pine forest have carves a 10,000 mile maze of spectacular steep-walled gorges into the volcanic rock of the Sierra Madre Occidental Mountain range. Standing on a canyon rim surrounded by pine-oak woodland, you look down on a giant cactus and tropical trees over 5000 feet below.

The only way to travel trough Copper Canyon is Ferrocarril Chiuhuahua al Pacifico, also known as "El Chepe" where Traveling first class is the way to go. Watered by summer thunder storms, the canyon country is a virtual planet of greens highlighted by the reds and yellows of the dense oaks in spring and fields of wildflowers in atom.








The Canyon Explorer Tour
Premium All Inclusive Tour Package starting from $1499
The Canyon Explorer tour provides you with 8 amazing fun filled days of unforgettable sights, people, places and events. The following is daily event itinerary for the Canyon Explorer tour detailing your 8 day discovery adventure. read more>>
Copper Canyon Motor Coach & Rail Tours
All Inclusive Tour Package starting from $1300
This 7 Days & 6 Nights available September thru May, we offer a weekly departure of our roundtrip Copper Canyon Tour, that starts from and returns to Phoenix, Arizona. Includes overnight stays in San Carlos, Alamos, El Fuerte, Posada Barrancas, and Nuevo Casas Grandes. Itinerary, Dates & Pricing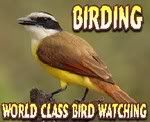 Copper Canyon Birding Tours / Bird Watchers
1-5hr Tour or Custom Designed Tours & Excursions
Birding in the Copper Canyon is a world class adventure, where two endemic areas combine to form a eco-friendly habitat for some unique bird Life. El Fuerte is in the Northwest Pacific Slope endemic bird areas has a prominent dry tropical mostly deciduous forest, thorn forest, and the tropical riparian habitat of the "Rio del Fuerte" River. read more>>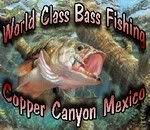 Copper Canyon Lakes Fishing Excursions
Custom Designed Tours & Excursions
El Fuerte is near three mayor bass fishing lakes. The most famous of the lakes is Presa Hidalgo, only a few miles away from your first class accommodations in El Fuerte. Even closer is Lake Dominguez which is in full production and has delivered the largest bass over the past seasons. read more>>
Deep Sea Fishing Excursions
Custom Designed Tours & Excursions
Come aboard a charter yacht and cruise for an exciting fishing trip. On this magnificent cruise you will set the fishing lines for trolling in open sea. Fishing species include marlin, sailfish, snook and, red snapper. Marlin fishing available at the Gulf of California departing from Topolobampo Bay. read more>>