Torres Travel Company
We are a tour company specializing in the Copper Canyon and Baja California's most popular destinations. Our family has been in this area for generations, we have a hotel, restaurants and shops in Copper Canyon area.

Give us a call for an unforgettable Cooper Canyon experience.

We offer a variety of tour, packages and expeditions, we can customize any of this to your special interests or requirements. Our premium adventure package is "The Canyon Explorer" an expedition package which can also be customized for you.

Please check out our tour section and if you can not find what you're looking for contact us with any questions or request, well make it happen!







The Canyon Explorer Tour
Premium All Inclusive Tour Package starting from $1499
The Canyon Explorer tour provides you with 8 amazing fun filled days of unforgettable sights, people, places and events. The following is daily event itinerary for the Canyon Explorer tour detailing your 8 day discovery adventure. read more>>
Copper Canyon Motor Coach & Rail Tours
All Inclusive Tour Package starting from $1300
This 7 Days & 6 Nights available September thru May, we offer a weekly departure of our roundtrip Copper Canyon Tour, that starts from and returns to Phoenix, Arizona. Includes overnight stays in San Carlos, Alamos, El Fuerte, Posada Barrancas, and Nuevo Casas Grandes. Itinerary, Dates & Pricing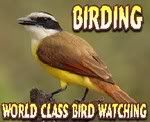 Copper Canyon Birding Tours / Bird Watchers
1-5hr Tour or Custom Designed Tours & Excursions
Birding in the Copper Canyon is a world class adventure, where two endemic areas combine to form a eco-friendly habitat for some unique bird Life. El Fuerte is in the Northwest Pacific Slope endemic bird areas has a prominent dry tropical mostly deciduous forest, thorn forest, and the tropical riparian habitat of the "Rio del Fuerte" River. read more>>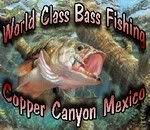 Copper Canyon Lakes Fishing Excursions
Custom Designed Tours & Excursions
El Fuerte is near three mayor bass fishing lakes. The most famous of the lakes is Presa Hidalgo, only a few miles away from your first class accommodations in El Fuerte. Even closer is Lake Dominguez which is in full production and has delivered the largest bass over the past seasons. read more>>
Deep Sea Fishing Excursions
Custom Designed Tours & Excursions
Come aboard a charter yacht and cruise for an exciting fishing trip. On this magnificent cruise you will set the fishing lines for trolling in open sea. Fishing species include marlin, sailfish, snook and, red snapper. Marlin fishing available at the Gulf of California departing from Topolobampo Bay. read more>>
Featured Destinations
Copper Canyon Mexico
The Copper Canyon, nestled in the Sierra Madre range, is actually several large canyons boasting a grandeur four times larger then the Grand Canyon, in Arizona, although different in nature; narrower, deeper and more verdant. Homeland to the reclusive Tarahumara Indians, the Sierra Madre is rich in history and legend, haunted by the restless shadows of fallen warriors, martyred Jesuits and Pancho Villa's army.

The Copper Canyon qualifies unquestionably for national park and world heritage status. This world famous Canyon system is one of Mexico's natural, cultural and historic wonders. The canyon and ridges, covers over 25,000 miles of rugged territory.

Rivers born in the high pine forest have carves a 10,000 mile maze of spectacular steep-walled gorges into the volcanic rock of the Sierra Madre Occidental Mountain range. Standing on a canyon rim surrounded by pine-oak woodland, you look down on a giant cactus and tropical trees over 5000 feet below.

Watered by summer thunder storms, the canyon country is a virtual planet of greens highlighted by the reds and yellows of the dense oaks in spring and fields of wildflowers in atum
El Chepe
All Copper Canyon trips are on the historic Chihuahua al Pacifico Railroad "El CHEPE". The train winds its way from the Pacific Ocean up to the heart of the canyon's scenic splendor. built over a 90 years period, this world-famous railroad is an engineering masterpiece. It has been called" the most dramatic train ride in the western hemisphere."

Most tours travel the most exciting part of the railroad, from sea level at Los Mochis, Sinaloa, to the highest portion of the line at creel, Chihuahua. Here you are near the top of the Sierra Madre range at 8,000 feet elevation. railroad trips go all the way to Chihuahua City.

The CHEPE railroad made the canyons accessible for tourist to enter this area long inhabited by the reclusive Tarahumara Indians. These samall, shy natives are famed for their long distance running ability. Some 50,000 Raramuri (people of the swift running feet) - as they call themselves -live in caves and other primitive dwellings, much as their ancestors have for the last 400 years.
El Fuerte, Sinaloa
The Gateway to Copper Canyon. El Fuerte was founded in 1564 by Spanish conquistador Don Francisco de Ibarra, the first explorer in the treasures of the Western Sierra Madre mountains. In 1610 a fort was built to ward off the fierce Zuaque and Tehueco Indians, who constantly harassed the Spaniards. El Fuerte was the gateway to the last frontiers of northern Indian territories of Sonora, Arizona and California.

After subduing the Sinaloa Zaque and Tahueco Indians, the settlement flourish. For the next three centuries it was the most important commercial and agricultural center of the vast northern region of Mexico. El Fuerte became a major trading post for silver miners and gold seekers from the Urique, Batopilas and Rain of gold mines in the nearby Sierra Madre.

In 1824, El Fuerte became the capitol of what is now the states of Sonora, Sinaloa and a part of Arizona. It remained for several years. There is much rich history in and around El Fuerte. You can be sure that a historical walk around this picturesque colonial city of about 30,000 people is a very rewarding experience. Visit us at Hotel Torres del Fuerte, Rodolfo G. Robles #102, el Fuerte.
Mazatlan, Sinaloa
Located on Mexico's Gold Coast, Mazatlan is the closest Mexican resort to the United States, and it's been a favorite destination for those looking to soak up the relaxed pace of life along the Pacific Coast for decades.

Nicknamed the "Pearl of the Pacific," Mazatlan offers everything from full-service all-inclusive resort life to intimate villas, hotels and private residences available for short- or long-term rental. It is in every respect a top-notch vacation getaway, but without the relentless push to go, see and do present in so many places. Mazatlan embraces tourists, but is a full, rich city in its own right above and beyond its attractiveness.

For golfers, courses designed by Lee Trevino and Robert Trent Jones, Jr., one of the world's foremost course designers, will challenge and delight with fantastic layouts and stunning ocean views.

If romance is in the air and you're in the market for a fantastic wedding destination or honeymoon, you can't go wrong with Mazatlan. With 10 miles of stunning Pacific beachfront and many picturesque churches and other historic buildings, you'll certainly find just the right spot to start life as a couple.

Alamos, Sonora
Located in the southern part of Sonora's mountain range, about 50 kilometers east of Navojoa, this settlement was born as a silver mine town back in the 1680's. It is considered a colonial jewel because of its unspoiled architecture and is also known as the "City of Gates"

No matter where the traveler heads, the city's atmosphere is filled with history. The church in the town's center plaza, the Chapel of Zapopan, the pavilion, the gazebo, the cemetery, the city government palace, the old jail, and the main square are just a few of the places that have helped shape the Mexico of today.

For those who like quiet spaces and traditional little towns Alamos offers the tourist a pleasant stay with beautiful places to visit and enjoy, amazing buildings with central "patios", beautiful gardens and ancient stone paved roads.
San Carlos, Sonora
Considered one of the most important tourist destinations of Sonora, San Carlos offers visitors all they need to have fun and enjoy their stay. This beach resort is 120 kilometers far from Hermosillo and 390 from the US border. It is formally a part of the City of Guaymas, about a 15-minute drive away.

On the first visit to San Carlos, the guest will admire the beauty of landscapes, starting with a "scenic corridor" and accompanied by the "Tetakawi" hill in the background. This copper colored mountain is a symbol of the town. The sea breeze, the waves, the hotels and condominiums and calm environment make the visitor want to enjoy a couple of days.

Hotels in San Carlos are suitable for any budget. In addition, the town offers condominiums with excellent rooms and trailer parks with all the necessary services, ideal for visitors in motor homes. Numerous restaurants specializing in seafood and international food are available; the regional steak dish, "carne asada," is served with flour tortillas in many restaurants.
Puerto Penasco, Sonora
Rocky Point is a newly-discovered paradise for tourists to Sonora. During the early 1930's, it became known as a refuge of fishermen and people seeking adventure.

Located 100 kilometers (62 miles) from the US border, Rocky Point has the advantage of being "Free Zone"; which means the visitor enters without having to complete time-consuming paper work and immigration procedures. No wonder tourists from Arizona, Nevada, New Mexico and California claim Rocky Point as a favorite destination.

The beauty of this place is unique. Its solid rock formation of volcanic origin (La Choya) has become the symbol of locals. Rocky Point has an average temperature of 35° C in the summer and 18°C during the winter, making it the perfect spot to enjoy the sea, sun, beaches, bays and inlets.

There is no limit to activities in Rocky Point, whether one takes a walk on its beautiful beaches, where gentle waves invite swimmers, sails, windsurfs, scuba dives and simply reclines to enjoy a beautiful view. In addition, there is ample availability of restaurants, diners and night life.
Los Cabos, Baja California
When the pressures of everyday life have left you looking for the perfect time-out, Los Cabos is the one place where you can "leave it all behind." Because here, where the Sea of Cortés meets the Pacific, there is something for everyone. For the avid fisherman, more varieties of big game fish than days in the year await. Closer to shore, among the coves and inlets that dot Land's End, crystal clear water teeming with life invite scuba divers and snorkelers to jump in and stay a while.

When the pressures of everyday life have gotten up to here, Los Cabos is the one place where you can "leave it all behind." Because here, where the Sea of Cortés meets the Pacific, there is something for everyone. Wherever you go in Los Cabos, you will find everything you need to leave the cares of everyday life behind.

Explore all that Los Cabos has to offer: With over 30 miles of beach, world-class hotels and spas,and some of the best golf courses in North America, Los Cabos truly offers a vacation for everyone.